Frankfort Wills & Trusts Lawyer
Howard Law Group, PLLC Can Establish Your Will or Trust - Call
502.309.2740

Today

Wills and trusts are the most common and secure way that individuals and families can plan for the future and ensure that their interests and, more importantly, their loved ones' interests are looked after. If you are thinking about the future and the well-being of your family, then it may be time to speak with a dedicated Frankfort estate planning attorney ready to hear your story. At Howard Law Group, PLLC, Attorney Howard has been practicing law for more than 15 years and knows what it takes to secure his estate planning clients and their families peace of mind.

What makes Howard Law Group, PLLC qualified to help you?
Primarily focused on cost-effective legal solutions
Dedicated and personalized advocacy for every family
Devoted to reaching comprehensive solutions for your needs
Free consultations to discuss your desired situation
Want to start exploring your will and trust options? Call us at (502) 309-2740 today.
Why wills and trusts?
Many people, especially those who believe that their estate is not "large enough" to organize, have misconceptions about wills and trusts and how they could benefit them. Any size estate, for example, can benefit from a will. Not only do these legally-binding documents distribute your assets and avoid probate, but they can also address future medical concerns, your power of attorney, and other crucial legal considerations.
Trusts, on the other hand, can be more specific and complex. Trusts involve the selection of a trustee who will protect and manage assets that will be later be given to a beneficiary. There are many reasons why individuals and families may set up a trust.
The benefits of trust can include:
Avoidance of the probate process
Lessened tax burdens
Granular control over your assets and how they are distributed over time
Asset protection for a beneficiary's education
Asset protection for a beneficiary organization, such as a charity
Asset protection for a beneficiary who is too young
Asset protection for a dependent beneficiary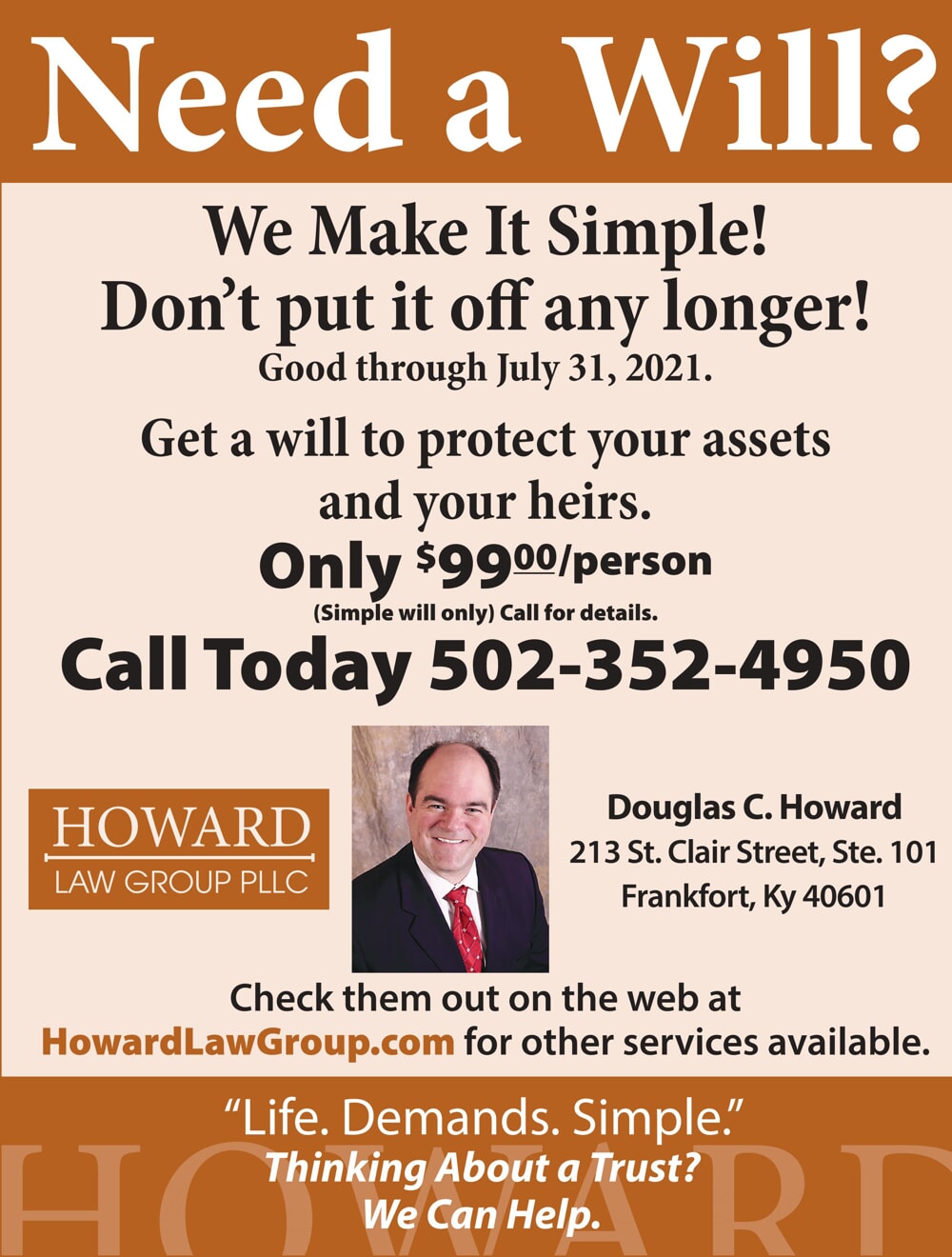 Call
502.309.2740

to speak with us today!

No matter what your circumstances are or what your estate planning goals might be, our firm is ready to listen and start providing you with options. Our experienced attorney knows what it takes to create secure, emphatically clear wills and trusts that, if needed, will hold up to rigorous scrutiny by others and the court.

Start exploring your will and trust options today. Use our online form or call 502.309.2740 to request a confidential case evaluation with our lawyer.